Dr Pavel Novak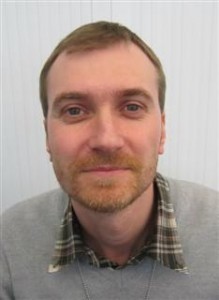 Lecturer in Biomedical Engineering and Biomaterials

School of Engineering and Materials Science


Queen Mary University of London


+44 (0)20 7882 5183


p.novak@qmul.ac.uk


http://www.sems.qmul.ac.uk/staff/?p.novak

Research Interests
One of the biggest challenges in molecular cell biology is to understand how the molecular machines that make up a living cell are organized in 3D space and how they interact together on a nanometre scale under physiological conditions. At the same time, biomedical applications of nano-engineered materials often face a challenge closely related to the one mentioned above - that is how to manipulate, modify or even create nano-sized structures right at the biointerface under physiological conditions. Out of all the different approaches to this problem that have emerged over the last few decades, the family of scanning probe microscopy (SPM) appears to be one of the most promising thanks to the fact that the imaging probe doubles as a nano-manipulation tool. We work on combining principles of scanning probe microscopy, electrochemistry, biophysics, molecular biology, neuroscience, and bioengineering to visualize, quantify, and manipulate live cellular processes and nano-engineered structures at nanoscale. The technique is ideally suited to non-contact probing the electrophysiology of cilia with a nanometer resolution and can also be used to provide simultaneous physical or chemical stimuli direct to the cilium.
This multidisciplinary effort, bringing together research teams from Queen Mary, Imperial College London, Cambridge University, and University College London will facilitate formulation of 3D quantitative models of sub-cellular structures and molecular complexes and provide novel tools for nanomedicine and nanoengineering.
I have recently left Queen Mary University of London.