Ms Megan Mc Fie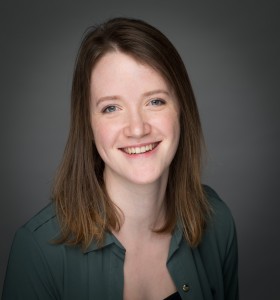 School of Engineering and Materials Science
Queen Mary University of London

United Kingdom
m.r.mcfie@qmul.ac.uk

Research Interests
Current work: My project is investigating pharmaceutical manipulation of primary cilia expression and structure, thereby regulating cartilage mechanosignalling. I aim to :
Conduct a compound screen to identify candidate molecules that regulate the expression and structure of the primary cilium.
Investigate the influence of these candidate molecules on ECM turnover.
Identify the mechanism through which these candidate molecules regulate mechanosignalling.
Investigate the potential effect these candidate molecules have on other cilia signalling pathways.
Previous work at KIR, University of Oxford: I was investigating the putative functional interaction between the ciliome and signalling cascades transducing the cellular response to cytokines. I used TIRFM, RNA-seq and transgenic models to answer the following research questions:
How do cilia architectural changes relate to IFT in transducing NFkB?
How does IFT encode NFkB signal dynamics, regulating some transcriptional targets, but not others
Is the cilium involved at all in regulating the response to cytokines?
What are roles of IFT in non-ciliated cells inflammatory responses?