Prof Martin Knight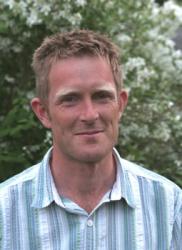 BEng, MSc, PhD
Professor of Mechanobiology
School of Engineering and Materials Science
Queen Mary University of London

United Kingdom
+44 (0)20 7882 8868
m.m.knight@qmul.ac.uk
www.sems.qmul.ac.uk/m.m.knight
Research Interests
primary cilia, inflammation, bone, cartilage, mechanosignalling
Martin Knight's research examines the interplay between the structure and the function of primary cilia and implications for musculoskeletal disease aetiology. This has potential impact in the development of cilia therapies which modulate cilia signalling pathways. Part of this work involves the area of mechanobiology and mechanotransduction or how living cells and tissues 'sense and respond' to mechanical forces. This is essential for the health and functionality of many tissues and therefore has application in various medical therapies from tissue engineering and regenerative medicine to pharmaceuticals. Studies are examining primary cilia in a variety of tissues including articular cartilage, tendon, ovarian cancer and mesenchymal stem cells.
---
Knight Cilia Research Group:
Post Docs:
Dr Clare Thompson (QM-Emulate organs-on-chips Centre)
Dr Joanne Nolan (CR UK / EPSRC Grant)
Dr Stephan Verbruggen (Research Visitor)
Dr Hannah Heywood
PhD Students (Cilia related):
Mr Huan Meng
Mr Dariel Terrazas
Ms Beth Cutter
I am happy for individuals outside my research group (particularly early career researchers) to present at one of my (online) group meetings – please contact me if you are interested.
Cilia Research Projects
The following are funded research projects related to cilia research.