Ms Isabella Collins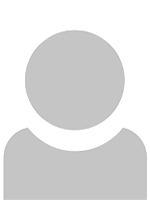 Kennedy Institute, Medical sciences, NDORMS
University of Oxford

United Kingdom
isabella.collins@lincoln.ox.ac.uk
Research Interests
Matrix, Cartilage, Primary cilia, Endocytosis, Osteoarthritis
My project will investigate a putative axis of matrix regulation between the chondrocyte ciliome and/or periciliary architecture including the ciliary pocket, and matrix remodelling in osteoarthritis. Specifically the project has 4 key questions.
1. How is the ciliome altered in clinical OA - what is the OA genomic signature that relates to cilia?
2. How is chondrocyte/ciliary pocket orientation disturbed in OA?
3. How do IFTs regulate LRP-1 mediated endocytosis?
4. Is matrix catabolism spatially regulated by a ciliome-matrix continuum?