Dr Gewndolen Reilly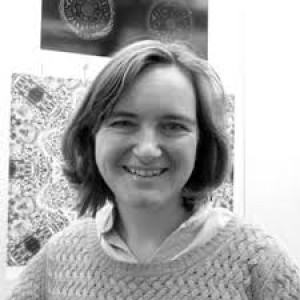 Department of Materials Science and Engineering
University of Sheffield

United Kingdom
g.reilly@sheffield.ac.uk
www.sheffield.ac.uk/materials/staff/greilly
Research Interests
Musculoskeletal cell mechanobiology: We are interested in how skeletal cells respond to extrinsic and intrinsic stimuli by organizing the proteins and mineral they secrete in a way which enhances the strength of the matrix. This information can then be used to manipulate tissue engineered structures in order to induce structurally sound matrix formation. We specifically focus on mechanosensation mechanisms found on the cell membrane; the cell's proteoglycan (sugar-based) coat and a small organelle that protrudes from the cell membrane – the primary cilia.
Bone tissue engineering: The aim of bone tissue engineering is to create bone matrix in the laboratory for clinical implantation and as an experimental tool. Our research in this area focuses on two main themes; the effects of mechanical stimulation on differentiation and matrix formation by bone cells and the interactions between precursor bone cells and their biomaterial substrate. Mechanical stimuli examined include dynamic compression, stretch and fluid flow induced shear stresses using a range of bioreactors (including a collaboration with ElectroForce systems group).
Orthopaedic biomaterials: We investigate the interactions between musculoskeletal cells and orthopaedic and dental materials that are implanted into bone. Materials investigated include porous metals, polymer scaffolds and peptide coated surfaces (in collaboration with Orla Protein Technologies). This research encompasses study of the mechanical properties of biomaterial scaffolds, cell-material interactions, cell mechanics and cell signalling.