Dr Dagan Jenkins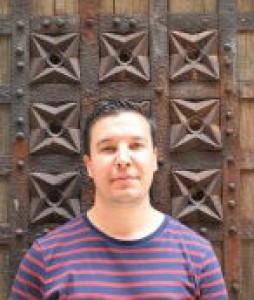 Institute of Child Health
University College London

United Kingdom
d.jenkins@ucl.ac.uk
Research Interests
IFT88, Carpenter syndrome, Jeune syndrome, skeletal ciliopathies, cilia trafficking
The main focus of our lab is to investigate the pathogenesis and treatment of skeletal ciliopathies. These include abnormal development of the skull (craniosynostosis), rib cage and long bones, which are typically caused by mutations in genes encoding ciliary trafficking proteins. Our research focuses on 3 complimentary areas. First, we work with clinical colleagues to discover genes mutated in rare skeletal disorders, and we generate zebrafish and mouse models carrying mutations in causative genes. We then characterise the skeletal features of these models and delineate the effects of these mutations on key skeletal cell lineages (osteoblasts, osteoclasts, chondrocytes, neural crest). Second, we investigate the molecular function of proteins encoded by causative genes, especially focusing on ciliary trafficking mechanisms using proteomics, and investigating connections between ciliary proteins and the nucleus (DNA damage and gene regulation) using next generation sequencing. Finally, we design small molecule screens targeting skeletal cell lineages or ciliary trafficking to identify potential drug treatments that we test in zebrafish and mouse models of ciliopathies.
Current funding:
1) MRC New Investigator Research Grant: "Nudc as a new molecular target to investigate the pathogenesis and treatment of skeletal ciliopathies". £408,910 - PI May 2014 – April 2017
Description: We are characterising novel protein-protein interactions involving IFT80 and their relevance to cilia, and generating novel zebrafish and mouse models of Jeune syndrome.
2) MRC Project Grant: "Investigating phosphatidylserine metabolism in Lenz-Majewski syndrome".£649,802 - Co-I (PI – Prof Phil Stanier, ICH) Dec 2014 – Sep 2017
Description: Having identified PTDSS1 mutations in the rare skeletal disorder, Lenz-Majewski syndrome, we are characterising its role in skeletal development and homeostasis, and phospholipid signalling.
3) BBSRC CASE Studentship: "Dissecting the role of the BBSome in ciliary effector protein trafficking" £135,042 - PI Oct 2015 – Sep 2019
Description: We are investigating factors that may influence ciliary trafficking and which may be therapeutically relevant. We are testing the effect of BBS mutations on BBSome trafficking, and we are undertaking a high-content screen for small molecules that modulate IFT machinery.
4) MRC Confidence in Concept Award: "Evaluating a novel drug therapy for treatment of craniosynostosis". £99,999 - PI Oct 2015 – July 2016
Description: We have identified two small molecules that prevent craniosynostosis in a mouse model of this condition, which we are further characterising.
Lab memebers:
Dr Toby Collins (Post-doc)
Dr Jeshmi Jeyabalan (Post-doc)
Mrs Marian Seda (RA)
Ms Grace Freke (PhD student)
Ms Afroditi Averginou (Msc Student/Erasmus fellow)
Cilia Research Projects
The following are funded research projects related to cilia research.